About Us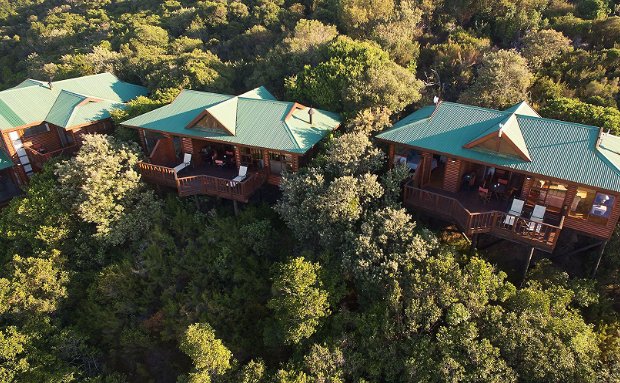 "Our aim is to provide luxury accommodation in Wilderness in a relaxed setting that reflects the beauty of the Garden Route."
Since 1999, when the main Boardwalk Lodge B&B Guest House and first Self-Catering chalets were opened to the public, the lodge has hosted visitors from all over the world. Situated within the boundaries of the Garden Route National Park and the Constantia Kloof Conservancy, Boardwalk Lodge offers a peaceful retreat from where to discover the treasures offered by Wilderness and the Garden Route.
Boardwalk Lodge takes its name and inspiration from the famous lagoon-side boardwalk at the Wilderness section of the Garden Route National Park – an inspiration carried through to the resort's unique construction. The various units are linked with wooden walkways called Boardwalks.
The tranquility of the location provides the perfect setting to relax. Spend a lazy day staring and listening to the ocean for endless hours or an afternoon searching for the beautiful Knysna Loerie from the comfort of your private deck, or cozy-up in front of a fireplace for a romantic evening.
What makes us special?
Lodge situated on a beautiful forested slope overlooking the amazing indian ocean.
Very accessible – a mere 20 minutes' drive from George Airport (25 km);
Situated in the heart of Wilderness, 5 minutes' walk from the village and 10 minutes' walk from the beach;
No more than 40 to 50 minutes' drive from the major tourism hubs of the Garden Route, namely Mossel Bay, Oudtshoorn, Knysna, Plettenberg Bay, Victoria Bay and Sedgefield;
Option between luxury B&B or Self-Catering accommodation in Wilderness;
All rooms have their own private deck with ocean views;
Privacy and exclusivity at very competitive prices;
In close proximity to several championship golf courses on the Garden Route;
Abundant activities to engage in while staying.
'Life doesn't get more satisfying than at the Boardwalk Lodge in the beautiful village of Wilderness. Combining ambience and atmosphere with fine facilities, the resort is the perfect place to unwind and recharge.' - 
Carrier Luxury Travel UK